"Give Me 21 Days And I Will Show You How To Take Your Dreams Off Delay And Breakthrough To Your Fullest God-Given Potential!"

Imagine your best life.  
The life you've always dreamed of…you are fulfilling your highest God-given potential…you boldly pursue your goals and dreams…you are prospering in every aspect of your life…and the happiness and satisfaction you enjoy is beyond what you ever imagined.
It's AMAZING, isn't it?  And, what is even more amazing is that it's already in you!
Whether your goal is to launch your new business, advance your career, create more joy and fulfillment in your life, lose those last (or first) 10 pounds, find your soul mate,   or enjoy grater spiritual and financial freedom,  you already have everything you need to make those dreams a reality.
 So why haven't you done so already?
Chances are likely that if you KNEW how to unleash your fullest potential and achieve your biggest boldest dreams, you WOULD HAVE already! Right?

The GREAT News Is That I Can Help You BIRTH Your Dreams…Beginning TODAY!
In just 21 days, you will:
STOP the cycle of aimless wandering by gaining clarity about God's vision for your life

ELIMINATE the feelings of stress and overwhelm by tapping into your true authentic confidence

REFOCUS and recommit to what really matters to you by realigning with your core strengths, values, and beliefs

CEASE struggling to do it all on your own and get help from someone who has your best interests at heart
Meet Your Breakthrough Coach

Hi!  I'm Benecia Ponder and I am dedicated to helping you  live life with greater passion, purpose, power, and prosperity.
As the Breakthrough Strategist and creator of the Breakthrough Blueprint, it is my mission to help you move from stuck to unstoppable as you live the life God created you to live. With a true love for teaching and coaching, I utilize spiritual and practical principles that can be implemented for continued, life long success.
Here's What I Have For You:
B.I.R.T.H. Your Dreams is a personal breakthrough challenge that will help you to jump start your journey to your biggest, boldest drams.  And, the best part about it…we get to do it together!
I will personally guide you through the five essential elements of unstoppable success:
Belief –  How to identify and eradicate your doubts and fears so you can harness the power it takes


to live the life of your dreams.

I

ntention –

 How to start connecting your life to a bigger purpose and 

eliminate distractions by bringing focus to what matters most.

R

esources – How to equip yourself with THE RIGHT TOOLS in the beginning to keep you going until the end.

T

actics – How to create YOUR UNIQUE, repeatable Success Plan for ANY project.

H

utzpah  – How to develop the internal motivation to  OVERCOME ANY OBSTACLE, persevere & stay on track, even in the face of the toughest roadblocks & challenges.
Here's Exactly What You'll Receive: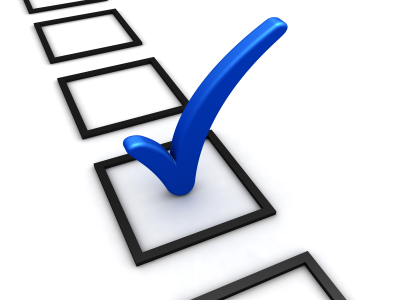 Life CheckUp 
What's really keeping you stuck?  Before you can move to the next level in your life, you have to know what' s keeping you on this one. Using my comprehensive quality of life assessment, you'll discover the exactly what's been holding you back from achieving your dreams.
Breakthrough Blueprint 
You will be introduced to my revolutionary Breakthrough Blueprint over the course of 21 daily lessons.  Each lesson will will be delivered to your inbox each morning and will include a brief 3-5 minute video and  a pdf lesson guide, reflection questions, and practical, easy to implement action steps. Each day's lesson is structured to take less than 20 minutes to complete. 
Goal Tracker
Specially designed tracking tools will help you increase your productivity, stay focused, and maintain your momentum throughout the course 
BONUS: 3 Group Coaching Calls to give you MOTIVATION & MOMENTUM! ($150 value)
Sometimes you get stuck.  It happens to us all.  That's why, your challenge access also includes 3 30-minute group coaching sessions.  During each of these sessions, we dive deep into the challenge contents. Your most pressing questions are answered and I share valuable resources and tools to help you get the most out of your challenge experience. (The calls will be held for 3 consecutive Mondays, beginning October 17th at 7 PM Eastern.  Replays will be available 24 hours after the session.)
 [ez_box title=" Fast Results &  A Boost Of Happiness" color="blue"]
"It is amazing how much growth I've experienced in just a short amount of time. I am simply blown away with how much faster I am getting results and how much happier I am."  
Valerie Remy-Millora, ScrumptiousMoms.com
[/ez_box]
[ez_box title="Accomplished 10 Years of Goals In 1 Month!" color="blue"]
'I was contemplating getting coaching services but I could have never imagined the experience would be this wonderful.  I began to make changes in my life after just the first session.  After each session, I would be excited to accomplish my tasks for the week and looked forward to my next session.  Benecia made me feel empowered from my accomplishments.  There were several things I've wanted to do for the past 10 years and was able to accomplish a lot of them during our first month of coaching.  This experience has made me feel relieved from a lot of unrealistic pressures I put on myself.  It has been a complete joy to work with Benecia and I look forward to our continued coaching relationship."
Dawn Major, Real Estate Development
[/ez_box]
Join Us For The BIRTH Your Dreams Breakthrough Challenge!
The Fall 2016 BIRTH Your Dreams Challenge begins Monday, October 17th!  
Your Investment: $77
FOR A LIMITED TIME SAVE $30!
When you register today, you can enroll for only $47